Powering an Engaging Experience
About First Energy
FirstEnergy (NYSE: FE) is a diversified energy company dedicated to safety, reliability and operational excellence. Headquartered in Akron, Ohio, FirstEnergy includes one of the nation's largest investor-owned electric systems and a diverse generating fleet with a total capacity of nearly 17,000 megawatts.
FirstEnergy's ten regulated distribution companies form one of the nation's largest investor-owned electric systems, based on serving 6 million customers in the Midwest and Mid-Atlantic regions. Stretching from the Ohio-Indiana border to the New Jersey shore, the companies operate a vast infrastructure of more than 194,000 miles of distribution lines and are dedicated to providing customers with safe, reliable and responsive service.
With many data sources, FirstEnergy wanted to streamline both it's delivery of content and the content itself into one system. AEM was chosen for it's many strengths, including Web Content Management, Digital Asset Management, and Mobile capabilities.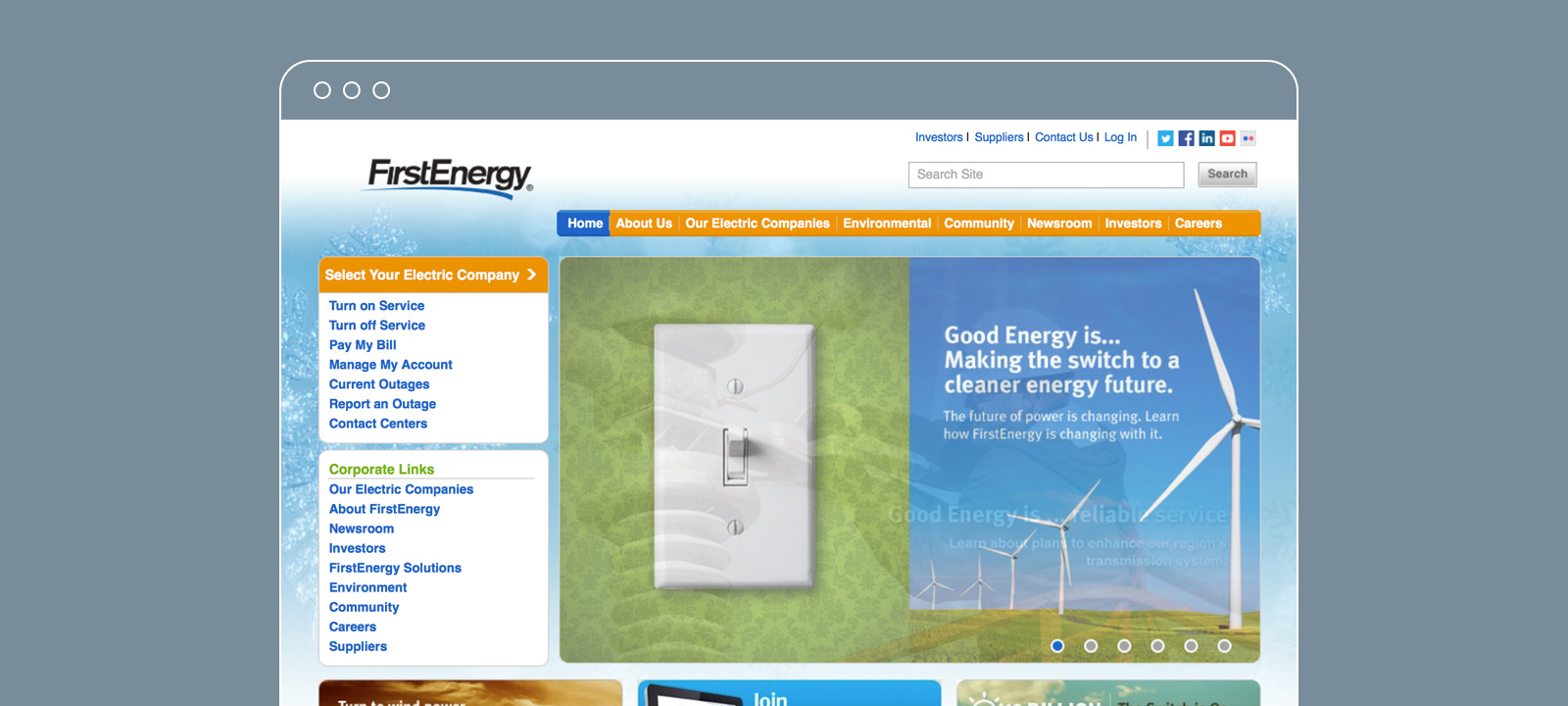 Powering Up the Experience
FirstEnergy asked ICF Olson to improve their online experience for customers. So we employed Adobe Marketing Cloud and PhoneGap, linking back-end systems to provide rich functionality such as bill pay and service monitoring, and streamlining internal processes, reducing IT costs for development and customer support.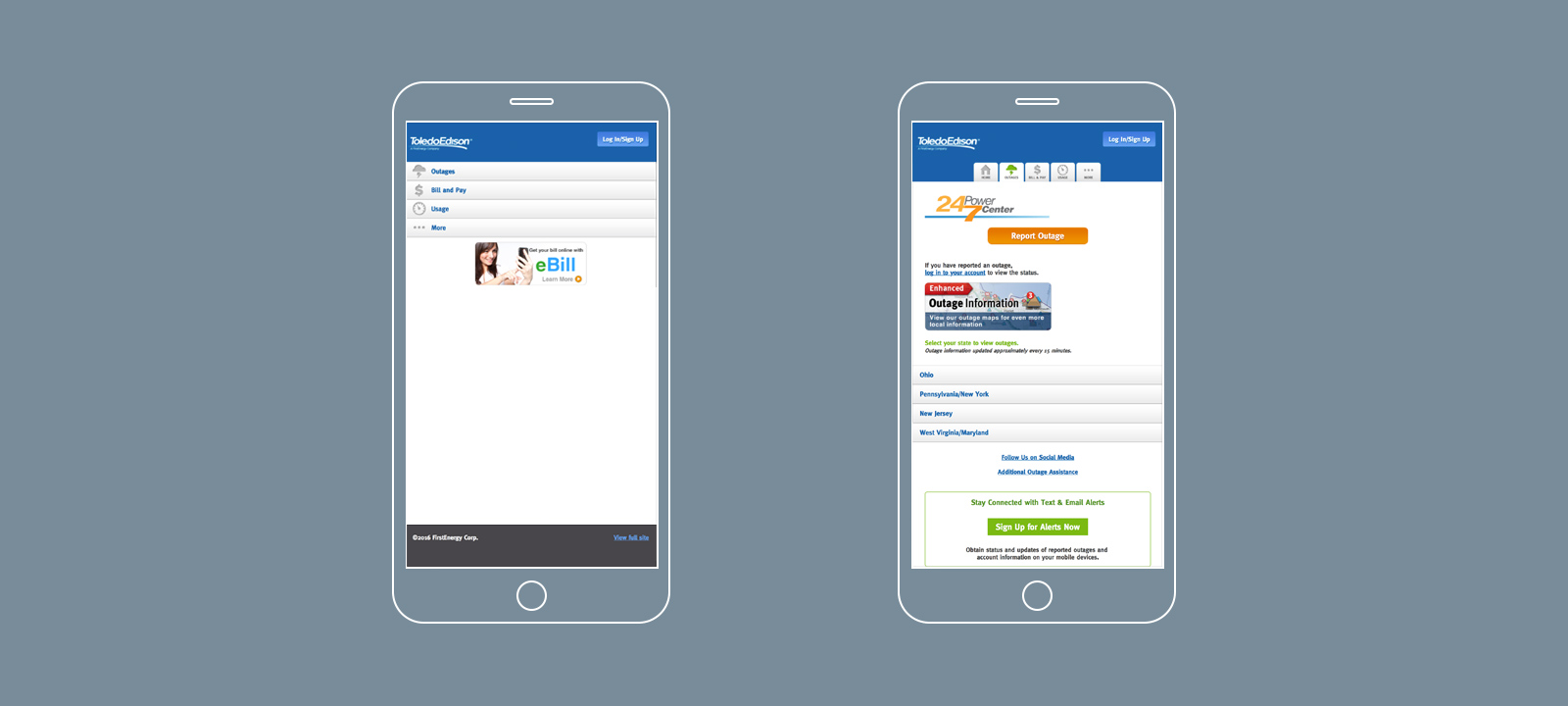 Richer Interactions, Efficient Support
Now, tailored messaging serves local status updates and relevant advertisements to customers. We also integrated the user experience with backend systems to enhance customer interactions with online bill pay and account status. Automated processes that were previously accomplished by call centers, have reduced operating costs and improving the customer experience. And by leveraging reusable components across websites, mobile sites, and apps, we have reduced the time to market for new content and features.